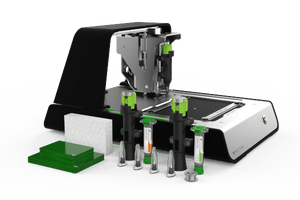 The Voltera V1 requires a lead time of 2-3 Weeks from the date of order.
The Voltera V1 PCB Printer comes in 2 variants.
Print Circuits, Dispenses Solder Paste, Reflows Solder Paste after Placing Components.
Drills holes for a double-sided PCB & helps align both the sides perfectly, in addition to all operations mentioned above in point 1.