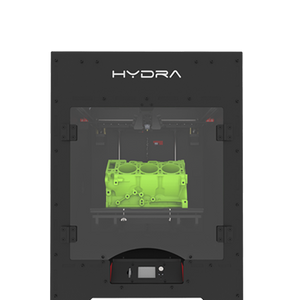 All Hydra 3D Printers are in high demand. Orders require a 1-2 week period to ship out.

Features:
200*200*200 cu mm Build Volume
50 μm - 350 μm / 0.05 mm - 0.35 mm layer height
Genuine E3D V6 Hotend
High Precision Industrial Rails for the XY Gantry
Active Triple Cooling for Enhanced Print Quality
Specialised REDD Strenk Build Surface with a Glass plate for good adhesion.
12 Months Warranty and After Sales Support.
For, full Product Description & Spec, click here.