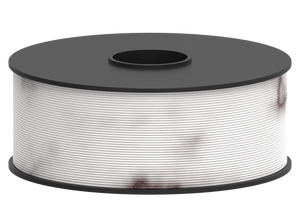 Marble Filament Characteristics:
Printing Temperature: 190 - 230°C
Heated Bed Temperature: 40 - 50°C or turned off
Has marble like texture and provides marble like surface finish for prints. 
High Precision: Diameter: +/- 0.03 mm, Roundness: +/- 0.02 mm.
Ships in a vacuum-sealed package with desiccants.
The weight is net. i.e. '1 Kg' represents 1 Kg of usable consumable excluding spool & packaging.