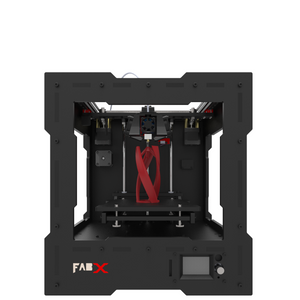 High demand - Item will be shipped in 2~3 weeks. Free Shipping. 
#1 Best Seller in the Budget Category.
Extreme Value for Money.
150*150*150 cu mm Build Volume.
Fully Assembled & Ready to use.
Highest Resolution: 50 μm/0.05 mm - 350 μm/0.35 mm layer height.
Genuine E3D Lite6 Hotend.
High Precision Industrial Rails for the XY Gantry.
Active Triple Cooling for Enhanced Print Quality.
MagFlex Bed for Easy Part Removal.
12 Months Warranty and After Sales Support.
Designed & Manufactured in India.
For, full Product Description & Spec, click here.
To get started: kindly visit 3Ding.in/Start